Read Ezekiel 37:1-14; Psalm 130; Romans 8:6-11; John 11:1-45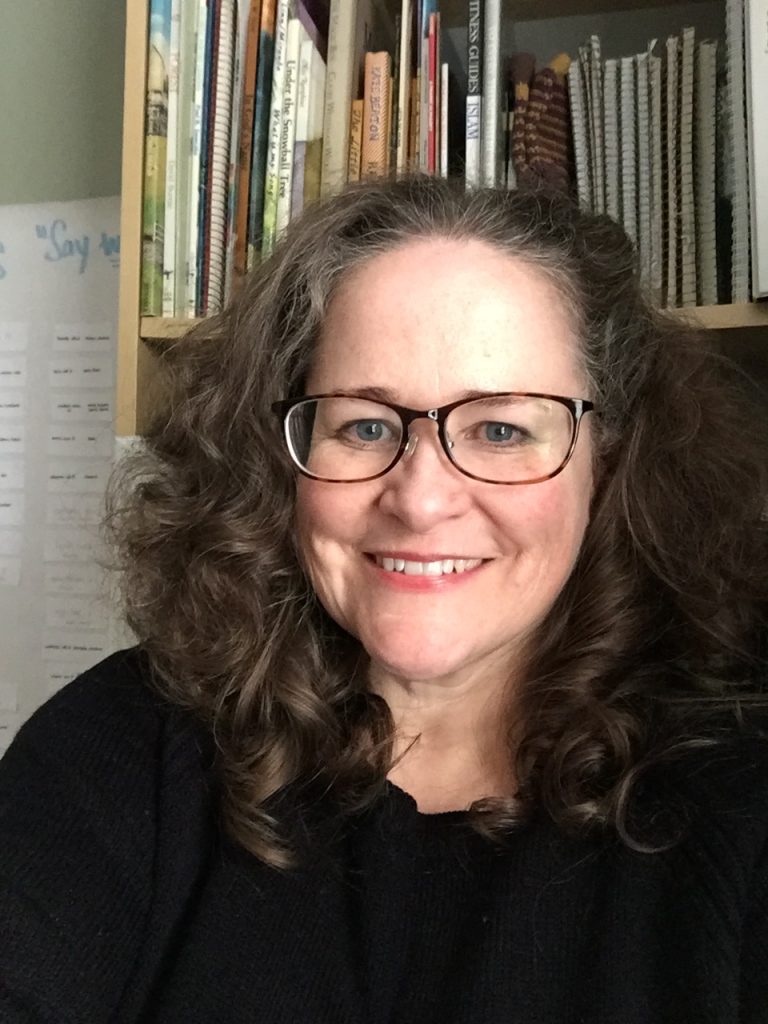 By: Susan McIlveen
This Lenten journey is starting to feel a bit relentless, isn't it? Today is March 29, the 5th Sunday of Lent. But the first Sunday of Lent feels like such a long time ago.

Can you remember back to March 1? When the novel coronavirus wasn't really a Canadian problem yet? A lot has changed since then.

This is the second Sunday that we're not worshipping in our sanctuaries. As I'm recording this in my home office, it's not even two weeks since I last saw most of you, and I miss you.
I've been able to visit with many of you over the phone. I'm encouraged to hear how you're taking care of one another—making sure to keep physical distance and at the same time connecting so that everyone has what they need: groceries and prescriptions, the neighbourhood news, a bit of a laugh or a shared cup of coffee over the phone. Many of you are giving financially with truly inspired generosity to help support the most vulnerable, in Huron County and around the world. People are looking out for family, friends, and strangers.

It turns out that we can be church even when we can't be in the church. Imagine that.

If you've read the Bible passages from the Revised Common Lectionary for today, I wonder what you make of them in these unusual times.

The Hebrew Scripture from Ezekiel describes a vision the prophet had of the entire people of Israel as nothing more than an empty valley spread side to side with dry bones. It's a vivid, eerie image of Ezekiel and God standing right in the middle of the field of bones. I imagine the story taking place at dawn, the stillness, a hot sun rising steadily, slanting long shadows over the open ground. I imagine Ezekiel, looking around, shaking his head…but doing as God says. I imaging him shouting God's words of power and life, and hearing them disappear across the silent, lifeless valley.
And I imagine, even as Ezekiel speaks, close at hand, a soft snick as God clicks the first two bones together.

Things happen quickly after that.

Ezekiel says, "There was a great noise…, then a great quaking, and the bones came together bone by bone. When I looked, suddenly there were sinews on them. The flesh appeared, and then they were cover over with skin."
But life needs breath, and God calls breath out of the four winds.

God says to Ezekiel, and through him to the whole people of God, "I will put my breath, my spirit in you, and you will live…and you will know that I am the LORD."
It would make a great scene in a movie, wouldn't it?
We're still three full weeks from Easter Sunday, but the lectionary passages today—seemingly strangely–give us four completely different resurrection stories.

Ezekiel's valley of dry bones reborn.

The psalmist, redeemed by God's reconciling love.

The Roman followers of Jesus the Christ, called out of the living death of self-centredness to life and peace as a body of believers.

Lazarus unbound, walking out of the tomb and back into the arms of his amazed sisters, Mary and Martha.
Surely the crafters of the lectionary knew that by week 5 of Lent, we would need a bit of hope. A reminder of where this journey is headed. All four of our Bible passages today hold gifts of hope, visions of life returning.

With this new way of being church, being a family of faith without being together, we have a way to go yet. Just as we have a way to go with Lent before we get to Easter.
But spring will come. That's what the name for "Lent" comes from, an Old English word for "spring" that came from the Latin word lentus, which means slow or viscous, like a hard resin melting. Like a great thaw and release.
This time of hard separation will melt. We will gather again as a community of faith, released from our homes and our fear, from self-isolation back into one another's arms.
And in the meantime, like Ezekiel, we can continue to call out words of new life across every dusty valley—words that so many are longing to hear. We can listen closely, eager and ready for that first, tiny sound of resurrection. Through the Spirit of Christ, we'll walk our separate Lenten journeys together, as one Body, until we meet again.

Together we pray:
Gracious and Loving God,
Thank you for spring. Thank you for hope. Thank you for the scriptures which breathe new life into our minds and hearts when we need it most. Make us bold enough to offer kindness widely, knowing that these safe spaces between us today are sacred openings for the breath of your eternal presence.

In the Spirit of Christ we pray,
Amen.