Our church building is temporarily closed…
as we support efforts to curb the spread of COVID-19.

But we are still an active family of faith!

A special thanksgiving message from Susan and Barb set to premiere at 11am on Sunday, October 11, 2020
ALL REGION WORSHIP!
The live-streamed Celebration of Ministry service from Regional Conference on Sunday, October 18, at 10 a.m. can be found here:
*Also available on the Regional Council YouTube channel.
A Message from Londesborough United Church's Ministry & Personnel Committee (May 12, 2020):
"As we progress through these days of increased digital communication and social media use, primarily due to Covid-19, please remember that there are people behind the committees and a person behind the position. Programs and jobs are being performed under less than ideal conditions and tasks may be completed, not completed, or completed differently for reasons not apparent or not before considered.
If there becomes a job-related concern with a church employee, please contact one of your M&P members."
Welcome! We are a small, active and vibrant church, in the village of Londesborough, ON.
When asked last year, the majority of our members said that our church feels like a family and we would love for you to discover that for yourself!
Our church sanctuary is fully accessible with a ramp and automatic doors, as well as the basement is also accessible with an automatic door. Our kitchen has recently been renovated and with the large basement space and furnished children's nursery, Londesborough United is ideal for rentals. Please contact office@londesboroughunited.com for more information.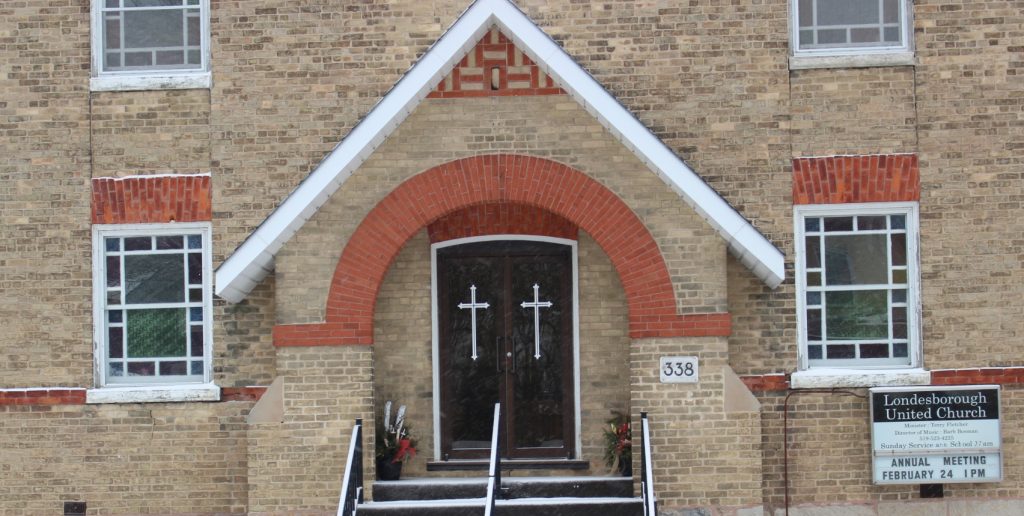 Visits: 3650
Today: 51
Total: 14325